Beeswax Wrap Refresher Blocks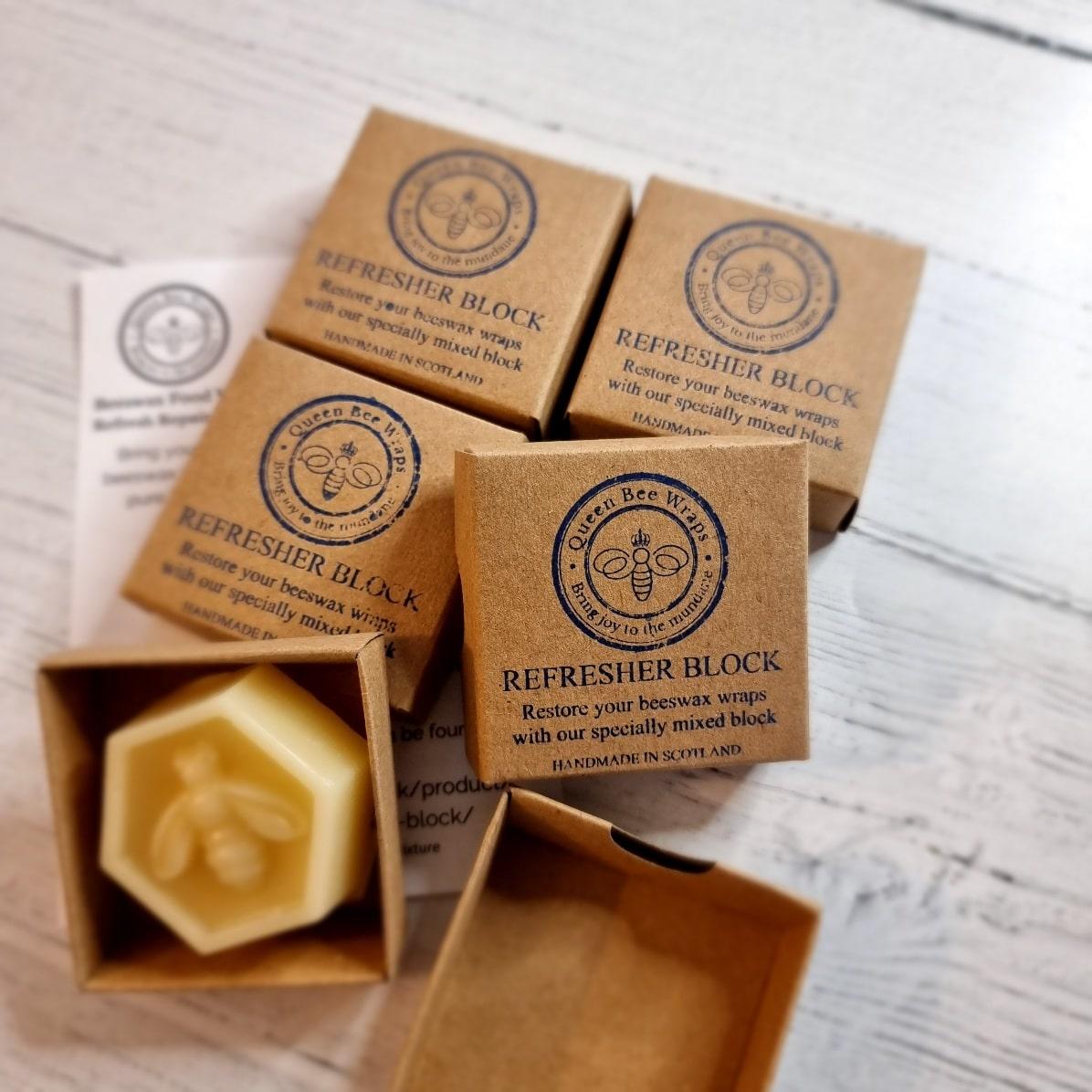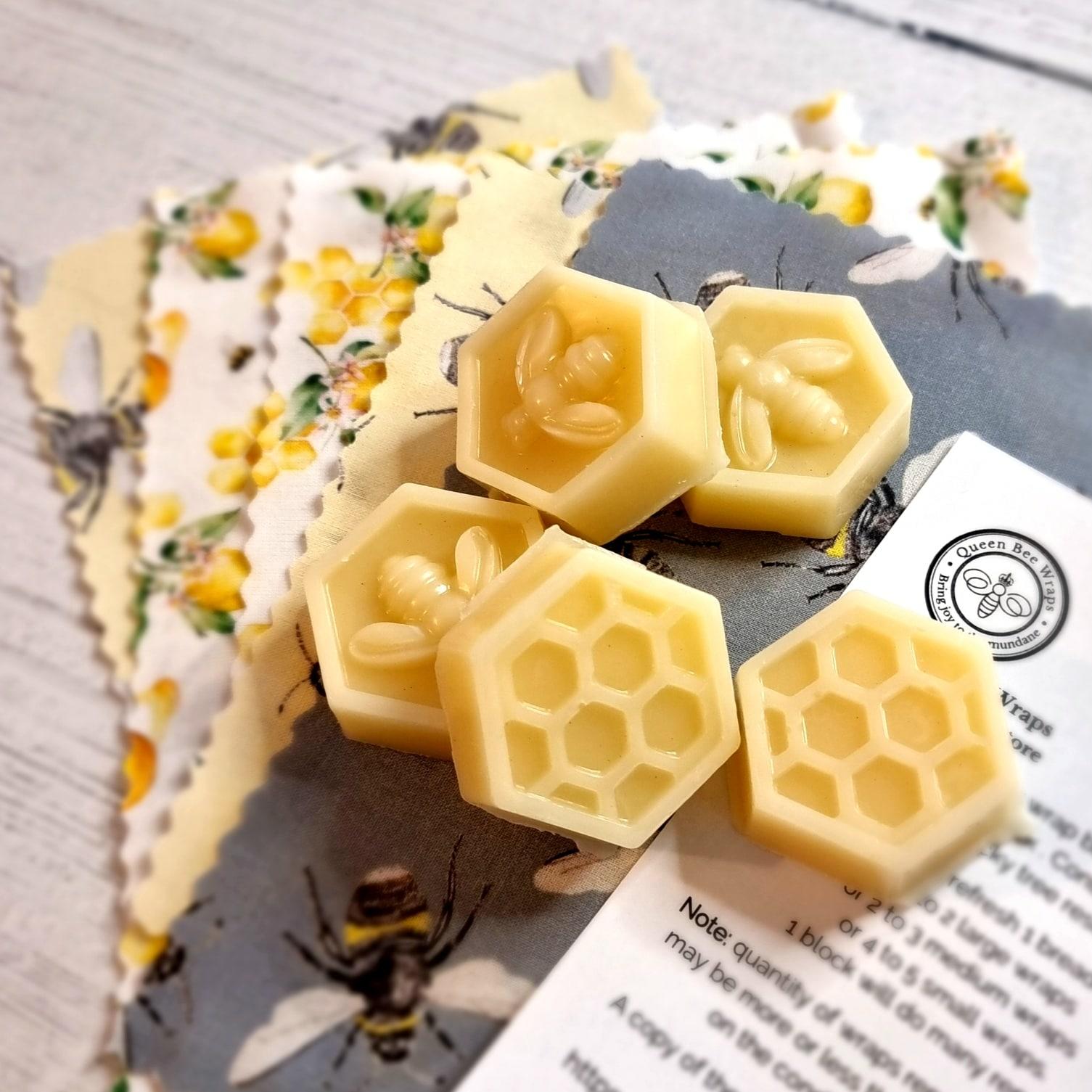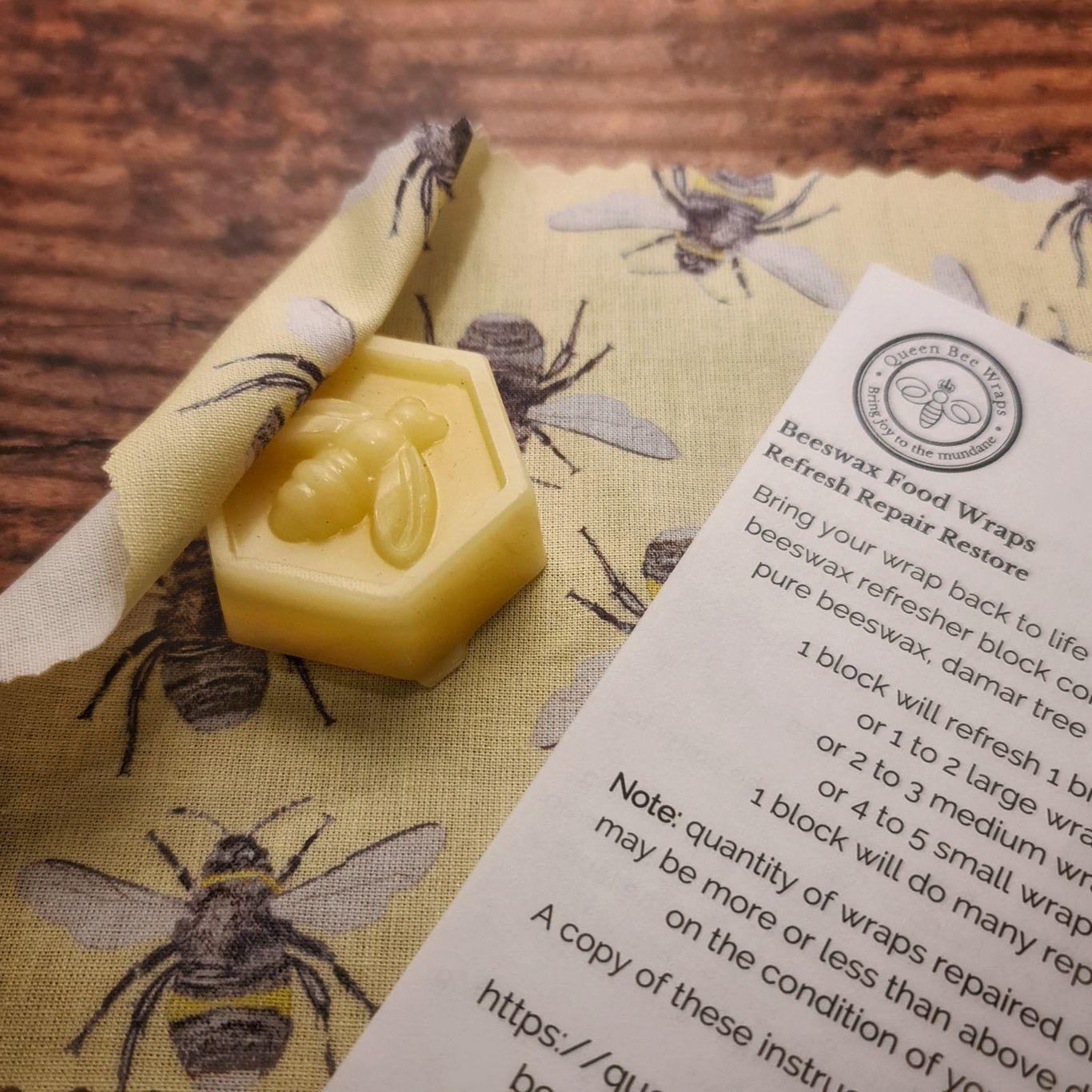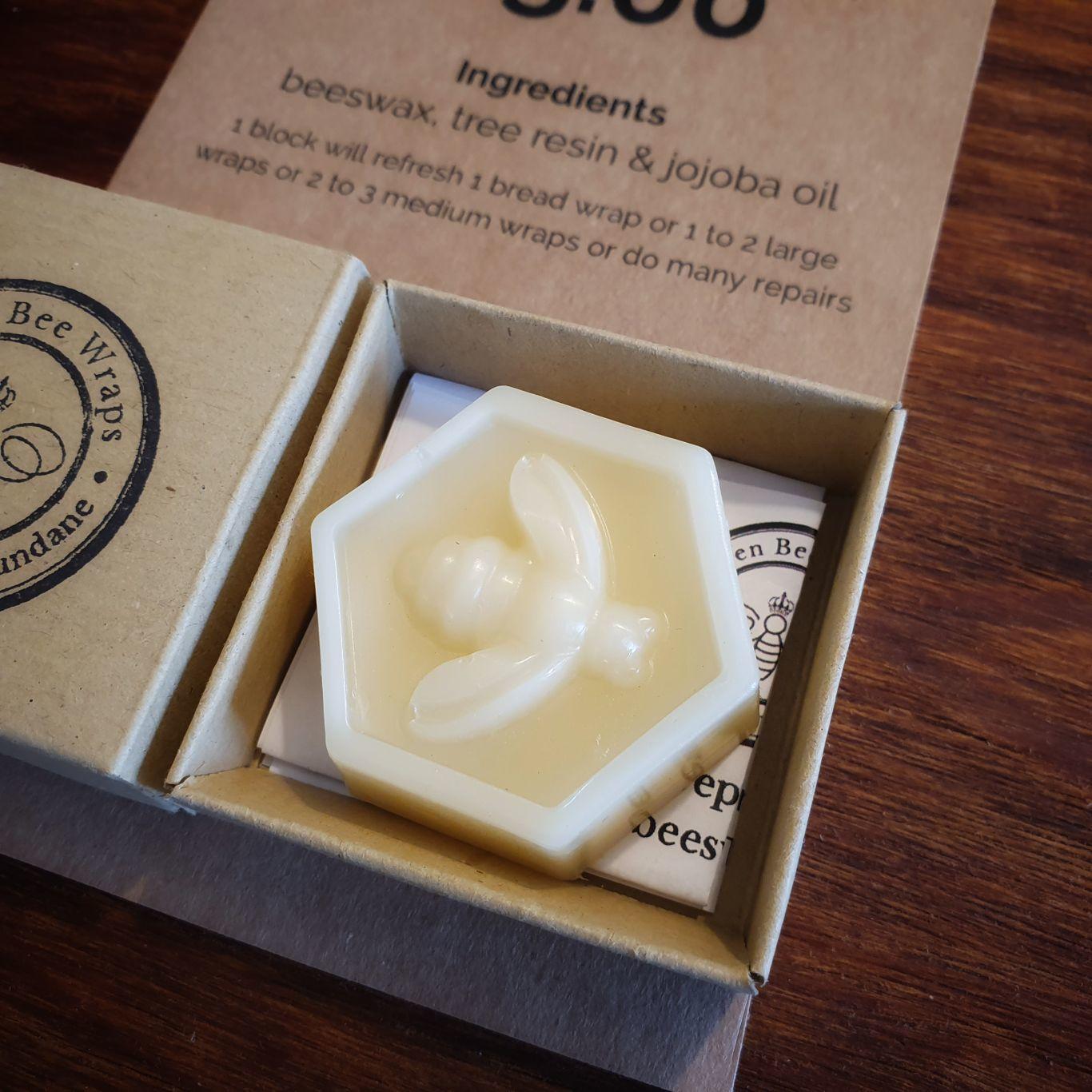 Beeswax Wrap Refresher Blocks
---
REFRESH - REPAIR - RESTORE
Choose with or without a storage box. When no boxe chosen the beeswax block will be wrapped in fabric. Do your beeswax wraps need refreshing? Are your beeswax food wrap showing signs of wear? Are you thinking of disposing your old beeswax wrap? Bring your wrap back to life with our signature recipe beeswax wrap refresher block made with the same ingredients we use for all our beeswax wraps; food-grade pure beeswax, Damar tree resin & jojoba oil. This refresher block is ready mixed and comes with the instructions below. Includes; Storage box Tips and instructions 1 x 16gram block made with beeswax, resin and jojoba oil 1 block will refresh 1 bread wrap or 2 large wraps or 2 to 3 medium wraps or 4 to 5 small wraps 1 block could be used to make your own new wrap from a piece of clean fabric (approx. 32 x 32 cm) 1 block will do many repairs Note: quantity of wraps repaired or refreshed may be more or less than above depending on the condition of your wrap.
How to refresh your wrap
TIPS
Chill the refresher block in the fridge overnight to make it easier to grate/slice. (Be careful of your fingers when cutting the block!)
Be careful not to spread over the edge of the grease-proof paper onto the iron!
Store left over wax in the box.
Clean the grater with hot water from the kettle, do this outside on grass or soil as wax will solidify in your sink/drain!
You need
An old towel
Kitchen Grater
Iron (steam off, medium/high setting)
2 x grease-proof paper or parchment paper (5cm larger than the wrap, keep to reuse)
1 x Queen Bee refresher block
Iron Method
Grate as much of the beeswax block needed for the repair (tip: chill block in the fridge overnight before grating)
Protect your work surface or ironing board with an old towel
Place your first sheet of baking paper on the protected surface
Lay a square of fabric on top
Spread the grated wax, evenly, over the area needing repaired or the whole wrap if refreshing a well used wrap. If difficult to grate, place block back in the fridge
Place the second sheet of baking paper on the fabric
Gently press the hot iron on the parchment layers, keep iron moving. Use the iron to spread the melted wax over the repair area or full wrap
Once the wrap looks all wet and covered gently lift top sheet (place sheet to one side, wet side up)
Pick up the wrap by two corners and waft for 30 seconds until dry
Your wrap is now good to go