Queen Bee Wraps was born in early 2018 and we (the owners, Bryden and Louise), knew very quickly that this was a little business that would be growing and inspiring change all over the UK in a short time.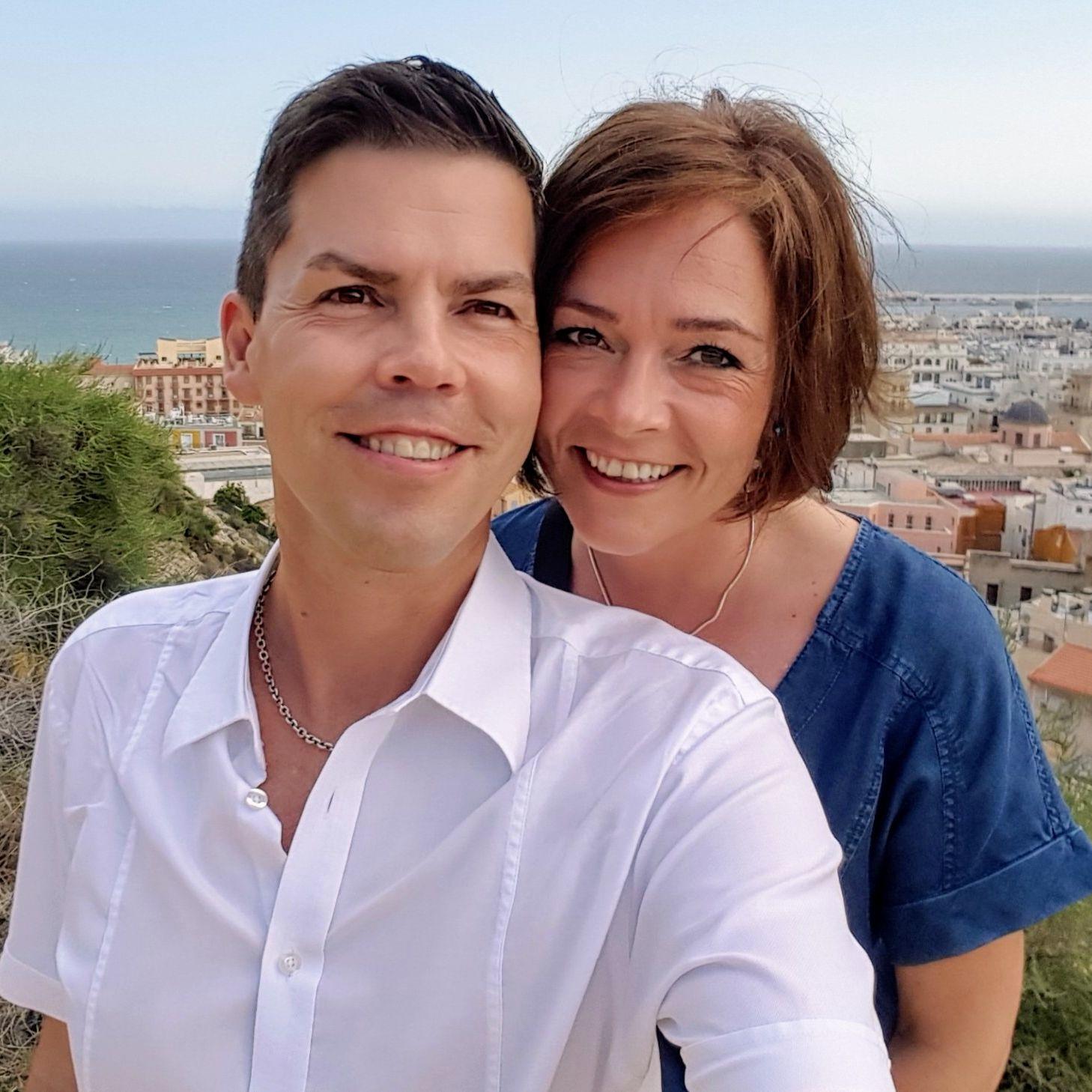 We have been self employed since 2001, with Bryden also beekeeping since 2012.
With this knowledge and experience, and our increasing personal awareness of the need to be more environmentally responsible, beeswax wraps came up in conversation and excited us as a positive and enjoyable project. Offering our wraps for sale to the local community showed us how popular they were going to be and that's when we decided to launch in May 2018.
Queen Bee Wraps initially started in our own kitchen and it was a messy business. Melting and mixing our secret recipe, cutting fabric, making the wraps, drying, folding and packing…we soon realised that with the popularity of the wraps, we needed more space.
This is when we moved to Cockenzie House in the village we live in. A community space full of inspiring artists, fellow small independent businesses and importantly; a great café!
The house is also home to Bryden's bees, busy pollinating Cockenzie House gardens and allotments.
We put a lot of love, care and passion into what we do. We make sure that our stockists and customers get the very best wax wraps and friendly support they deserve.
We support other small businesses and supply to many independent businesses around the UK whose passion to save our planet is as great as ours.
In our first 3 years of trading we have saved many thousands of metres of plastic wrap being used in kitchens around the country and we are unbelievably proud of that achievement.
We strive to "bring joy to the mundane" by bringing you, not just wax wraps that work brilliantly, but also gorgeous fabrics in beautiful designs.
So watch this space…Queen Bee Wraps is set to get bigger and better over the coming year. We are very excited that you are going to be part of that journey with us.
Head on over and take a look at our current stock, or why not read some of our fantastic 5* customer reviews.
And don't forget to follow us on social media to keep up to date with all of our latest news.