You may have had your wax wraps a while (this could be 12 months or more) and they may be starting to lose their stick or look a little bedraggled.
This short blog post is to give you some idea of what to do when that happens so you can either make your wraps last even longer or dispose of them in the right way, if they are really past being revived.
If you think your wraps may be able to be refreshed, continue reading here. If you really think they have seen better days, scroll down to the bottom of the blog to read about composting your wraps or alternative uses.
How to refresh your Beeswax Wraps
If cared for well, wax wraps can last for 12 months or longer, depending on how often you use them. You may find that there is a certain size that you use more frequently, so they might not last as long, but overall you should get a long life from your wraps.
The big question is…what to do after your wraps have lost their stick or have a bald patch. After all, our mission is to reduce waste and reuse items as much as possible. The best option is to make your wraps last even longer.
And that's why we decided to make our secret recipe wax into a handy refresher block. You can now bring your wraps back to life at home and get even more use out of them.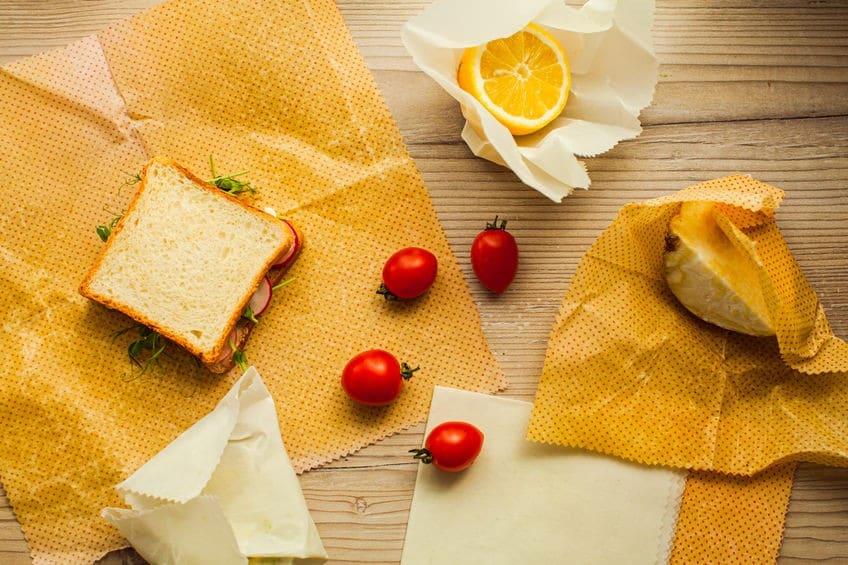 Grate as much of the beeswax block needed for the repair (tip: chill block in the fridge overnight before grating)

Protect your work surface or ironing board with an old towel

Place your first sheet of baking paper on the protected surface

Lay your wrap on top

Spread the grated wax, evenly, over the area

requiring repair

or the whole wrap if refreshing a well-used wrap. If difficult to grate, place block back in the fridge to chill and harden.

Place the second sheet of baking paper on top of the fabric

Gently press the hot iron on the parchment layers, keeping the iron moving. Use the iron to spread the melted wax over the repair area or full wrap

Once the wrap looks all wet and covered, gently lift top sheet (place sheet to one side, wet side up)

Pick up the wrap by two corners and waft for 30 seconds until dry

Your wrap is now good to go
And it is that simple! If you have any questions or need further help on refreshing your wraps – drop us an email!
Beeswax refresher blocks are available in our store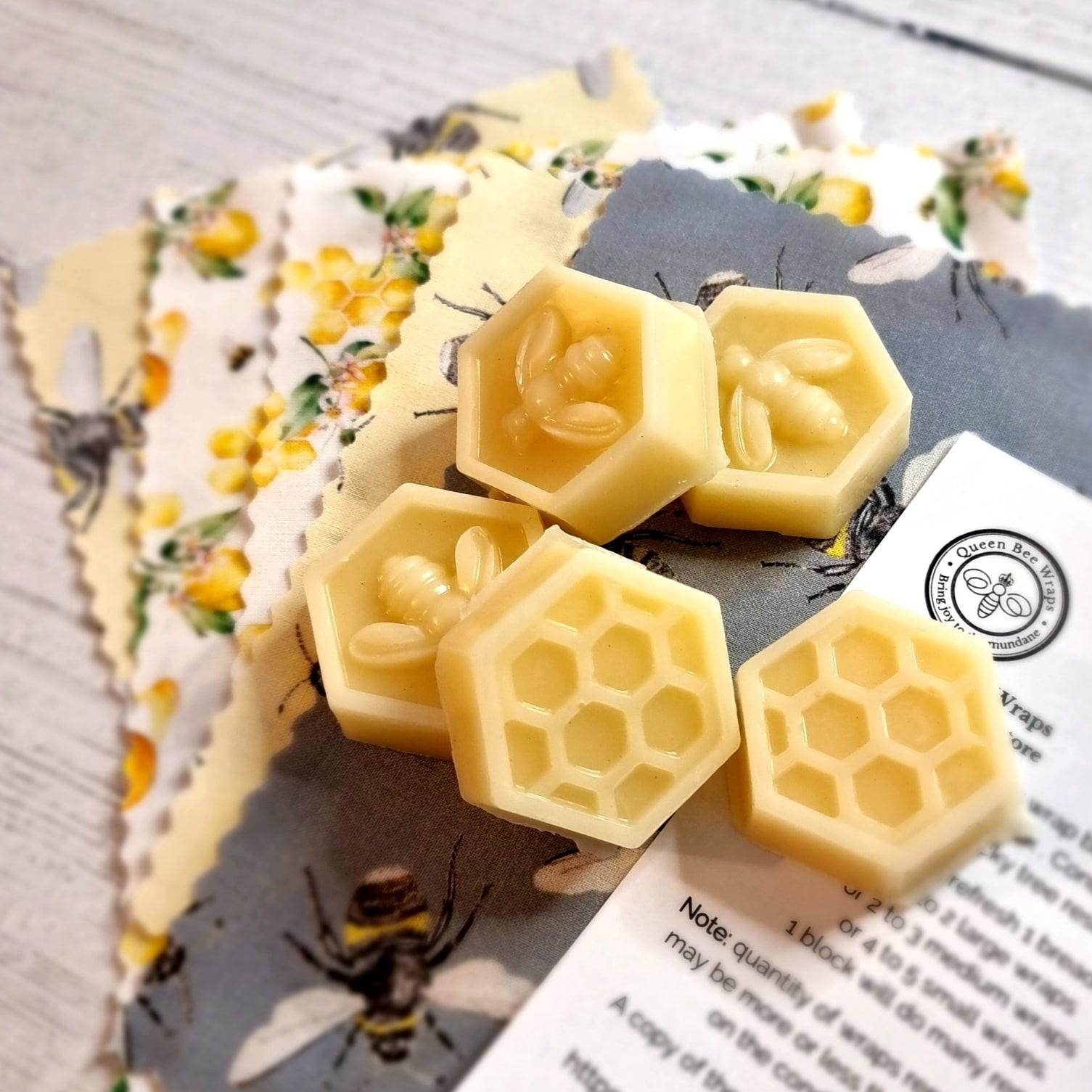 Composting Beeswax Wraps
Did you know that your Queen Bee Wraps are compostable?
This means that when you have lovingly used them and they can no longer be refreshed you can actually cut them up and put them in your home compost bin.
And if you don't have your own compost bin then maybe you could look up on the Share Waste website and see if there is a neighbour or allotment owner who might want to take your compostable materials for you! Who knows – this could be the start of your very own composting journey!
There is sometimes confusion over biodegradable and compostable. Here is a quick summary:
BIODEGRADABLE products will eventually disintegrate over time, usually over hundreds of years, into smaller pieces but these can still be harmful to organisms. These smaller pieces of plastic fragments are known today as micro plastics.

COMPOSTABLE materials on the other hand decompose into non-toxic organic matter which can be broken down to form a nutrient rich soil or "compost".
Alternative uses for old Beeswax Wraps
Your old wraps can be used like a Victorian oilcloth, wrapping items against rust to protect from the damp and any inhospitable atmosphere.
For example; any metal tools, cycle or other repair kits in your shed, garage or other outdoor store. Also handy to keep the damp from maps, instructions and other delicate materials vulnerable to moisture.
You can also cut your wraps into strips, twist them into a long stick, and use them as firelighters.
You can also cut your wraps into strips, twist them into a long stick, and use them as fire lighters.
We would really like to hear how you get on with refreshing, composting or reusing your wax wraps - get in touch on Facebook or Instagram and tell us all about it.