Christmas can often be seen as a time to indulge, buy extras, and have whatever you want in the house. Any why not? If you are able to then it is great to be able to relax habits, enjoy some treats and enjoy a couple of days (or weeks) of having more.
But, that doesn't mean that food waste should be increased!
There are ways to enjoy those extras WITHOUT having a full bin at the end of it and without wasting food and money along the way.
Take a read at some of our ideas to help you reduce your food waste this Christmas.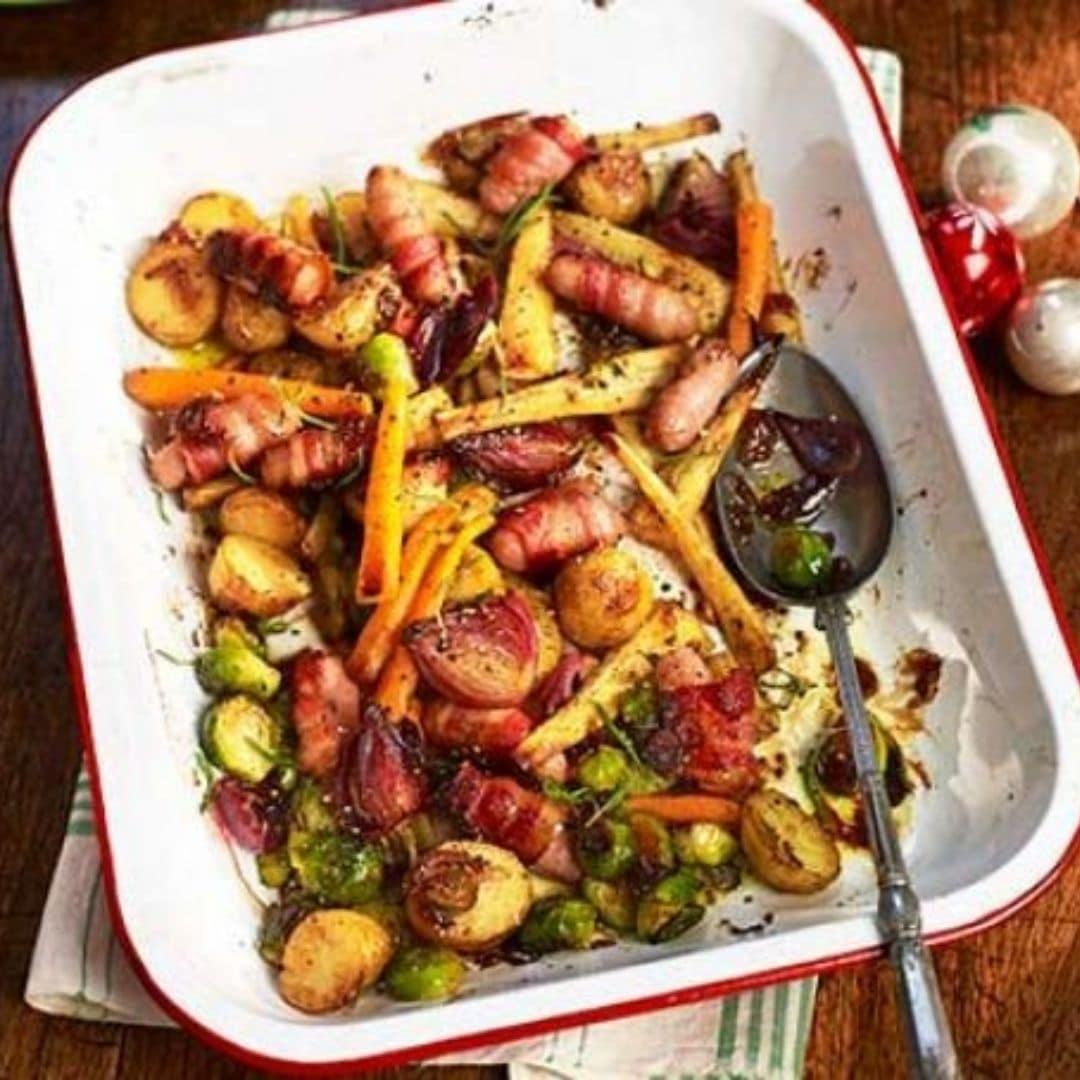 Meal plan - we think that meal planning all year round is a great way to reduce food waste and save you money, and the festive season should be no different. In fact, it might even be more important as you are planning bigger meals, having friends and family around etc. By meal planning it means you can think of things to do with the leftovers from the day before. For example – have lots of veg left over from Christmas Dinner? Make a lovely winter soup for lunch on Boxing Day. Or maybe you have some ham and turkey to spare – why not make a delicious pie? There are lots of great ideas on using up left overs and planning them in is key to reducing food waste. By planning your meals and buying exactly what you need you will take a big step towards keeping those bins empty. Shopping at the local butchers and greengrocers is really handy, because you can buy exactly what you need so keep that in mind too.
If you are buying extra treats that is ok but try to think about what you are buying. If you are getting a cheese platter – go to the deli counter with your own tub. Could you buy loose sweets (pick 'n' mix style), rather than plastic bags? Chocolates in tins or wrapped in foil are also an easy switch. And there are also so many small businesses offering organic and ethical treats now. Instagram is a great place to find them!

Home baking is a great way to reduce packaging waste. Think of how much packaging comes with mince pies, if you make these yourself then you don't have any of that packaging. And if you can buy your ingredients from a refill shop then you are winning for sure! Use one of our wax wraps to wrap your pastry in as it chills in the fridge – they work perfectly!
If you have more leftovers than you planned for could you freeze portions? If that isn't an option then ask neighbours if they can make use of some ingredients you have hanging around. Or look at your local food bank, homeless shelter or the Olio sharing app.
Make sure you compost food waste if you do have any. Make stocks out of veg cuttings and meat bones and then compost the rest as best you can. If you don't have a compost bin or council food waste recycling then ask around to see if any neighbours will take it.
Store food Correctly – this is where our wax wraps really come in to their own! Using wraps to cover food whilst it is stored significantly increases it's lifespan and keeps it fresher for longer. Make sure you have a good stock of wraps ready for covering all that delicious food.
Do you have any other ideas on reducing food waste this Christmas? Let us know in the comments and we can add them to our blog!